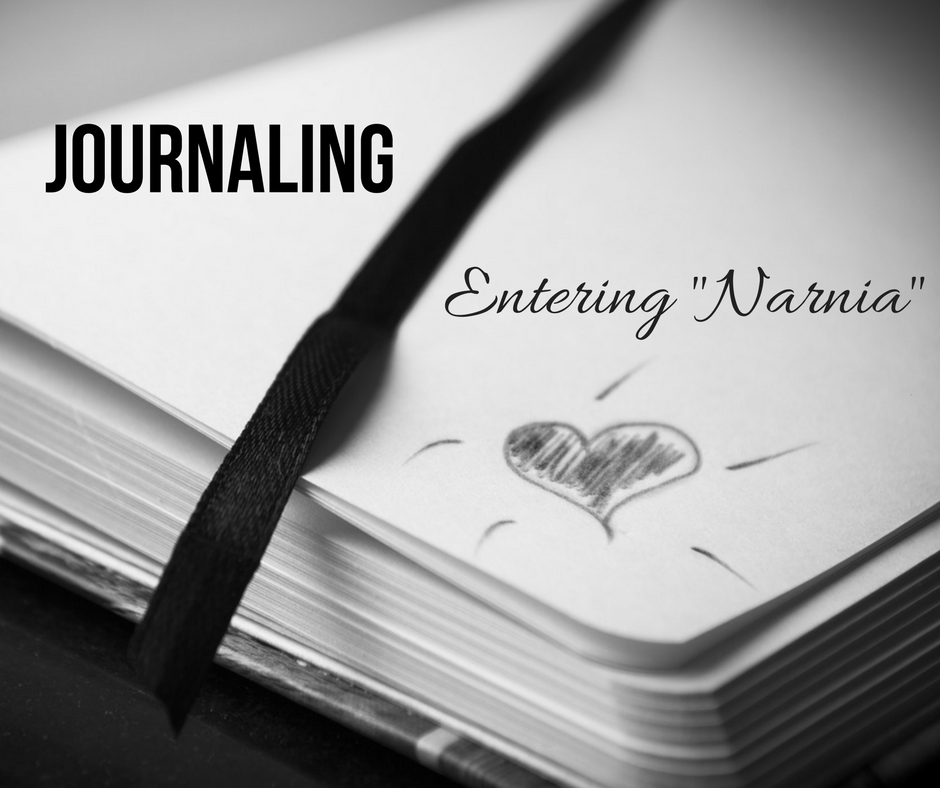 Journaling – entering "Narnia"
December 22, 2017
"Meet Journaling" Workshop
3 Febbraio dalle 9 alle 12
Zurigo-Enge
La creatività non è qualcosa che appartiene solo agli artisti ma è qualcosa che fa parte di ognuno di noi.
Siamo nati tutti con la stessa dose di creatività, poi alcuni di noi l'hanno coltivata, altri l'hanno abbandonata, altri ancora l'hanno nascosta o repressa per la paura di non essere bravi abbastanza.
La buona notizia è che, anche se l'abbiamo trascurata per molto tempo, la creatività rimane li, latente, e basta un po' di esercizio per risvegliarla.
Se vuoi 3 ore solo per te, per tornare in contatto con il tuo lato creativo, ti aspettiamo a:
"Meet Journaling"
Micaela Terzi, The paper Coach, parlerà di cosa è il Journaling, di come ti può aiutare e supportare nelle tue giornate, ti  guiderà nel costruire un journal con le tue mani e attraverso semplici esercizi ti mostrerà diverse tipologie di journaling.
La creatività è l'energia che ci ispira ad innovare, a trovare soluzioni originali e che ci aiuta a migliorare in come gestiamo le nostre relazioni,
Unisciti a noi per risvegliare il tuo lato creativo ed avvicinarti al Journaling: diventerà un amico insostituibile!
Se sei interessato scrivi a giada.varvello@gmail.com
Quando:  3rd February 2018 – from 9am to 12
Dove: Zurigo – Enge (l'indirizzo esatto verrà comunicato una volta iscritti)
Price: 20 CHF – crediamo profondamente nei benefici del Journaling e facciamo questo workshop con l'obiettivo di avvicinare le persone a questo strumento incredibile, quindi il prezzo fissato servirà solo per coprire il costo dei materiali.[:en]It was early morning and I had trouble opening my eyes.
I was upset having woken up so early to do "that kind of stuff": which was the way I had filed the exercise I had to do.
I was staring at my notebook and had the feeling it was staring back at me saying "gonna do it or not"?
The only reason why I decided to give it a try is that I can't stand to give up things without trying at least once.
But this exercise had all the elements which really bothered me:
writing three pages, as soon as I wake up, without thinking in a stream of consciousness.
My first experience of Journaling.
Journaling = little girls, pink dresses
This was what I had in my mind.
But I put the pen down on the paper and started writing. And from then on I've never stopped.
Journaling opened the door to a whole new world:
the world where our thoughts and our emotions meet on the paper.
In this encounter… in this secret place… in this world that you can access if you go through the door in the back of your wardrobe you will probably rediscover yourself.
After the "morning pages", I've tried different kinds of Journaling and today it is one of the first things I suggest to anyone who's feeling confused, stuck or overwhelmed.
Here is my personal opinion about why Journaling can support everyone: from a young woman discovering the world to a CEO of a Multinational Company.
It's a safe place to give space to your emotions, you don't have to read what you've written and your notebook can become a silent confidant.
It forces you to face reality: looking at your thoughts in black and white on the paper can be powerful.
There's a journal for everyone: there are journals to decide and prioritise what you want from the day ahead; others that help you becoming aware and grateful of what you have; and others that will improve your ability to plan your goals. From artists to engineers everyone can find what works for them.
So often we don't give ourselves time to cut, paste, draw, or paint. Using our hands to define dreams, goals or visions will awake our creativity.
It allows you to observe things and events from a different and more objective perspective.
Last but not least it's never going to judge you!
Of course you'll become a serial notebook buyer, but it's an affordable downside effect!
---
"Meet Journaling" Workshop
February 3rd 9am-12 – Enge
Creativity is not just for artists it's part of everyone.
We're all born with the same amount of creativity, some nurture it, some others decide to hide it because they're afraid of not being good enough.
The good news is that even if we've not practiced it for a long time, creativity is still there and we can develop it again.
With this Workshop Micaela Terzi, The Paper Coach, will introduce you to Journaling, its benefits and will guide you in creating our own journal.
Creativity is the energy that brings innovations in our life, that allows us to find original solutions and to improve how we live our relationships!
Join us to awake your creative side and meet Journaling, it will become an irreplaceable friend!
If you are interested write to giada.varvello@gmail.com
Place are limited since we need enough room for everyone to work and create their own journal.
When: 3rd February 2018 – from 9am to 12am
Where: Zürich Enge (the exact address will be communicated once subscribed)
Cost: 20 CHF – we firmly believe in the benefits of journaling so we're doing this workshop to make people familiar with this incredible tool, and the price is just to cover the costs of the materials.